Frank Rothwell has developed his own web site (http://myweb.tiscali.co.uk/franweights) detailing his weightlifting exploits Further information and pictures are therefore available there. Frank has recently added a video section to his website with

1966 World Weightlifting Championships Berlin

and

Training in the Kitchen

being two of the clips



The newspaper article shown below gives a very brief synopsis of some of Frank's weightlifting exploits: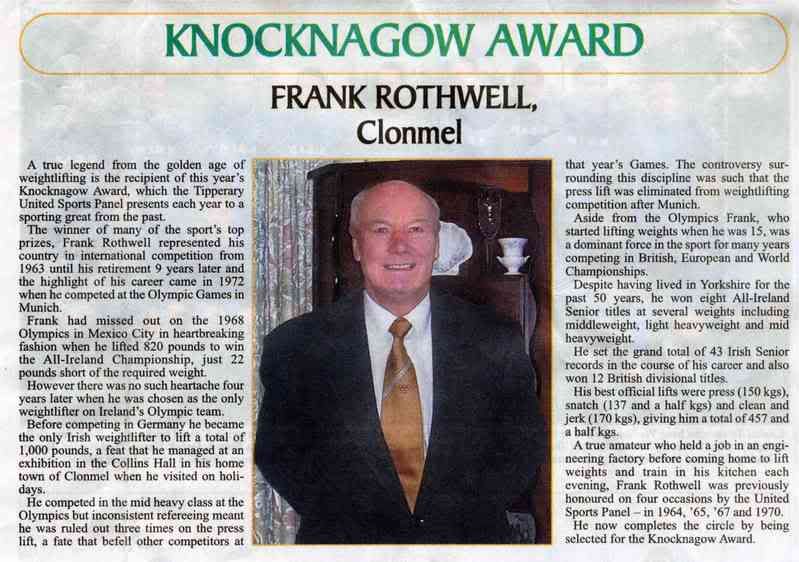 Frank Rothwell receiving the Knocknagow Award from the Mayor of Clonmel: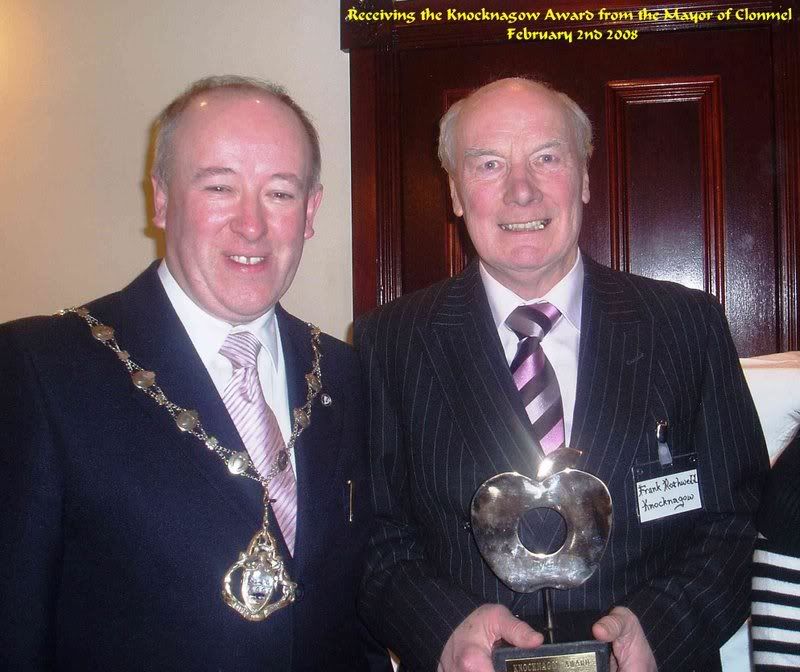 Click on the thumbnail below to see a of photo of Frank Rothwell in action:

The following are links of other sites showing Frank Rothwell:
http://www.ynecawla.org.uk/yne/index.htm
http://www.chidlovski.net/liftup/images/_outpost/frank_rothwell_students.wmv
This video shows a clip of Mr. Rothwell who was the first and only coach at the time in Britain to teach kids that young Olympic weightlifting. Look at the film texture, hair style of the people watching the lifts, bell bottoms... it's mid 1970s! How old are the kids lifting on the platform? Simply amazing!